Hang it on what you love.
20.01.2011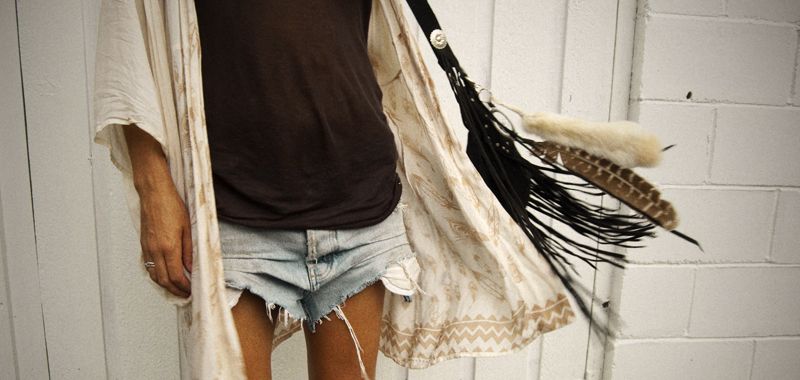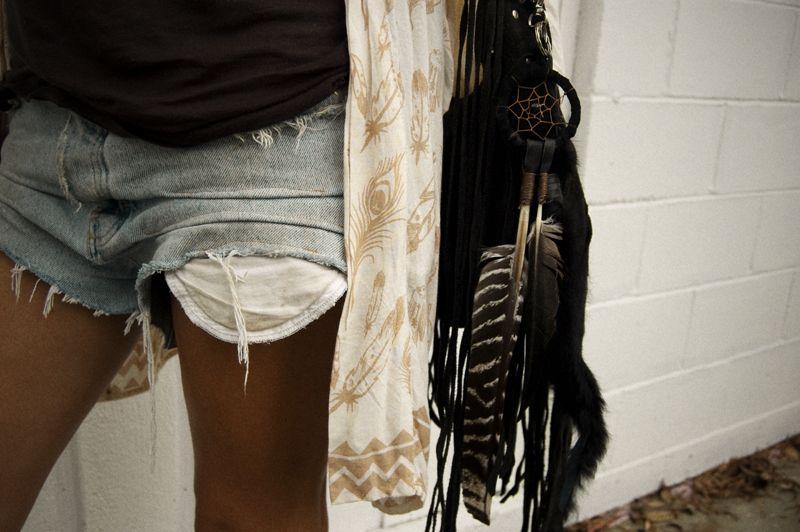 We had a craft day yesterday. We've been weaving our own
sterling silver dream catchers earrings
for years, but we thought hang on… why don't we do it traditionally for once…?
So we made some dream catcher bag rings for the Buffalo Girl bags in our boutique. Giant feathers, rabbit fur… the whole shabang!
(And yes that's Spell modeling in the pics above – she kept saying "don't get my face in!!" haha, ok ok!) Also pictured our feather kimono.