Feathers & Crystals.
30.12.2010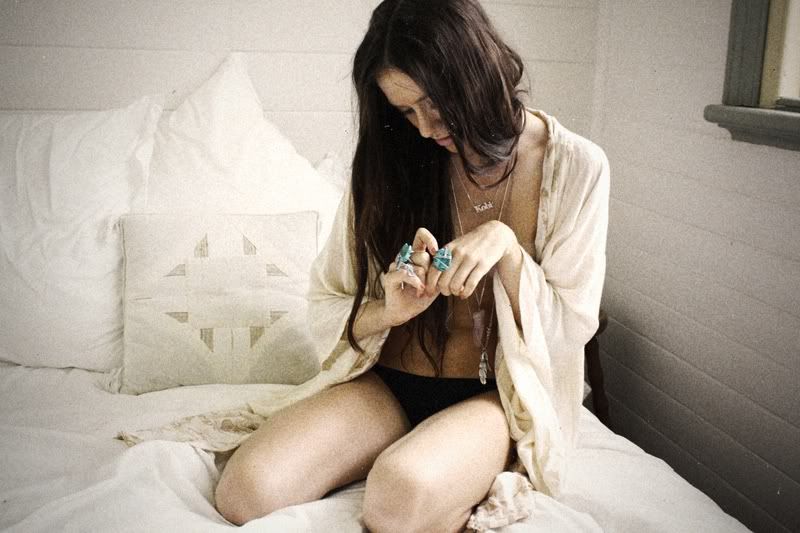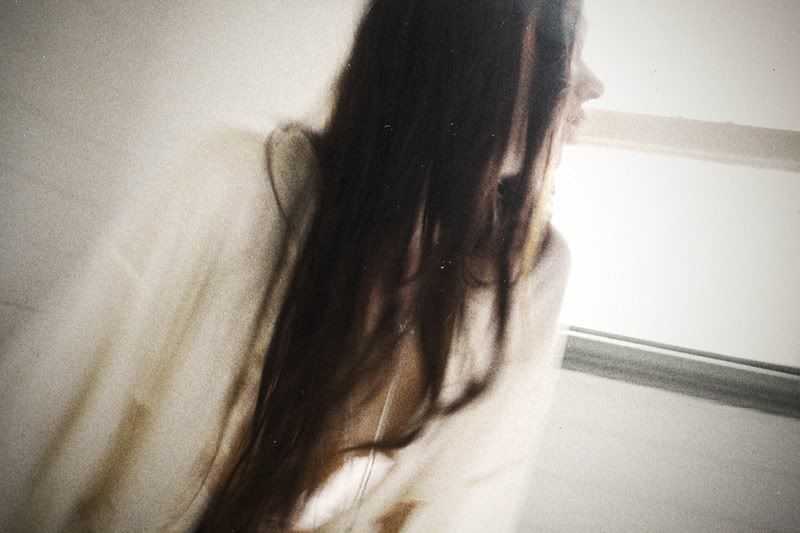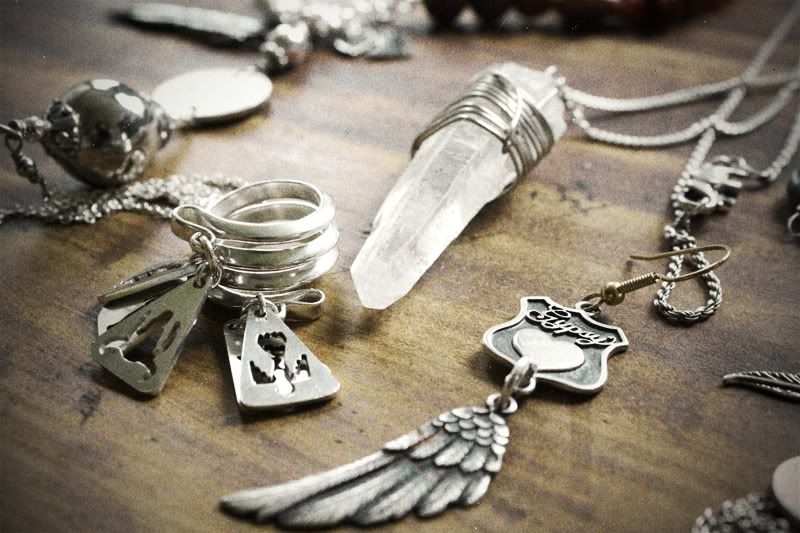 A sneak peak at some of the little beauties Spell has been designing for our Gypsy Love range. It's all silver, ice clear crystal quartz, angel wings and feathers (of course) and hand cut sterling gypsy emblems & amulets.
All the chunky Gypsy sterling silver pieces are silver-smithed by hand… there's so much love going into this range!
If it weren't for such a busy festive season and little baby Texas keeping Spelly on her toes we'd be able to show you more! We'll let you know as soon as it's online! (We'd photograph all the necklaces right away but every single Gypsy Love necklace sold out at the markets today!! So we'll make more this week and post them asap!)
(Kobi also wears our Feather Kimono & our Cherokee Boho & Totem rings.)