Vintage Spell Spring Clean
26.02.2011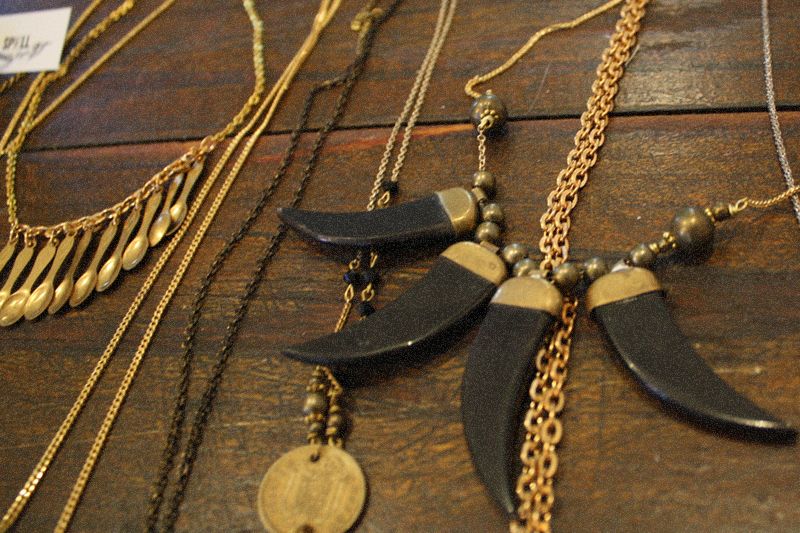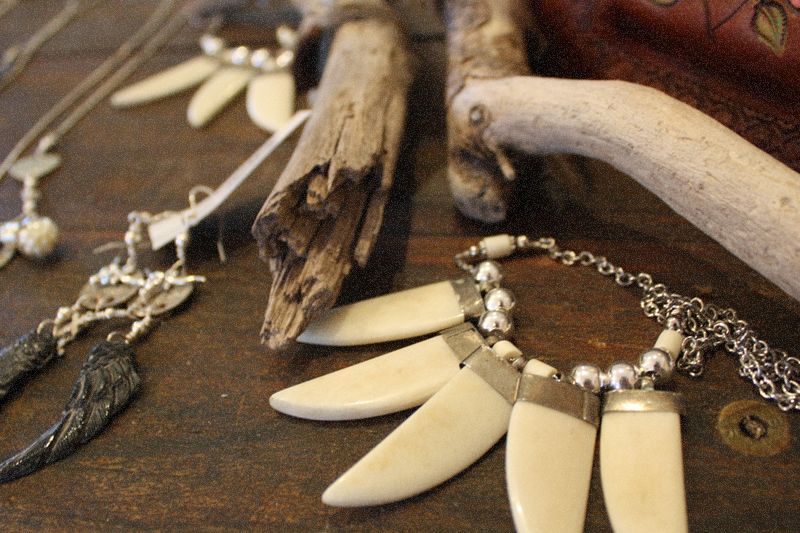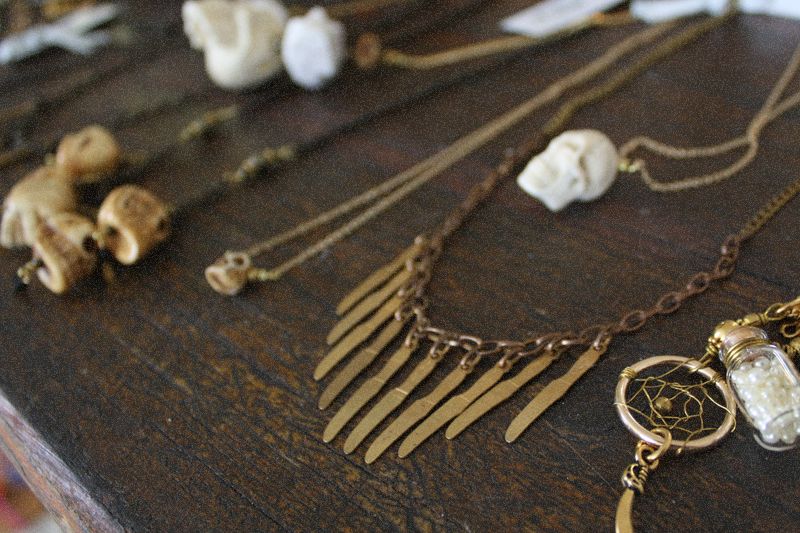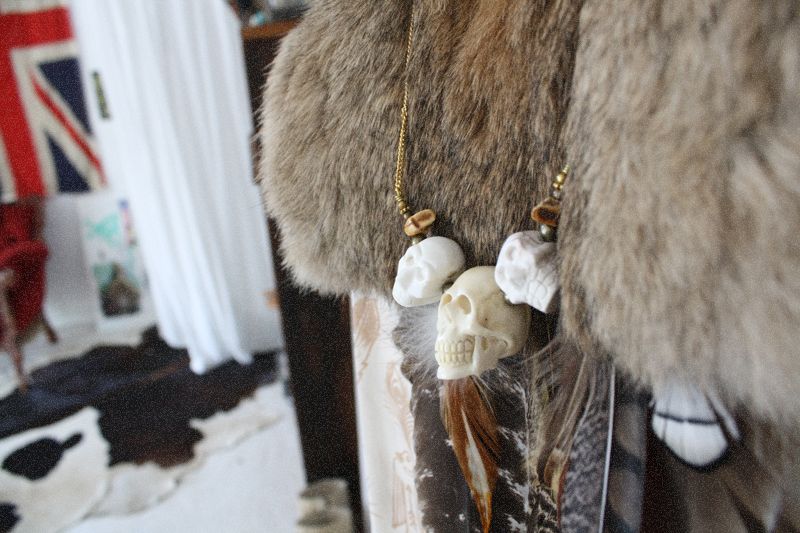 Today i decided to spend a few hours on my saturday afternoon going through my jewellery treasure box's of vintage spell materials … and created a few necklaces and earrings which i thought were quirky and a little bit edgy!
I happy snapped my way through the afternoon as i constructed these strange pieces….Saw's, skulls, hammers, spoons, zebra's, leopards, sunnies (a famous vintage spell number!), crosses, old brass chain, amethest skulls, bone skulls, black and white tusks, brightly coloured fimo roses, swarovski crytals, mother of pearl tusks … can you ask for a more eclectic array of jewellery materials???
All these pieces were made from materials i've held on to for YEARS!!! Most of them are typical VINTAGE SPELL. This is the last of most of these materials and i've put them all on sale!! ranging from $10 to $70. Avail only in our spell boutique.
I felt i needed a spring clean! More Spring clean's yet to come. So keep an eye out! xoxox spell
(We're always so flattered when people re-blog a Spell pic, so please go ahead! We kindly ask that all pics are credited back to our blog or www.spelldesigns.com)