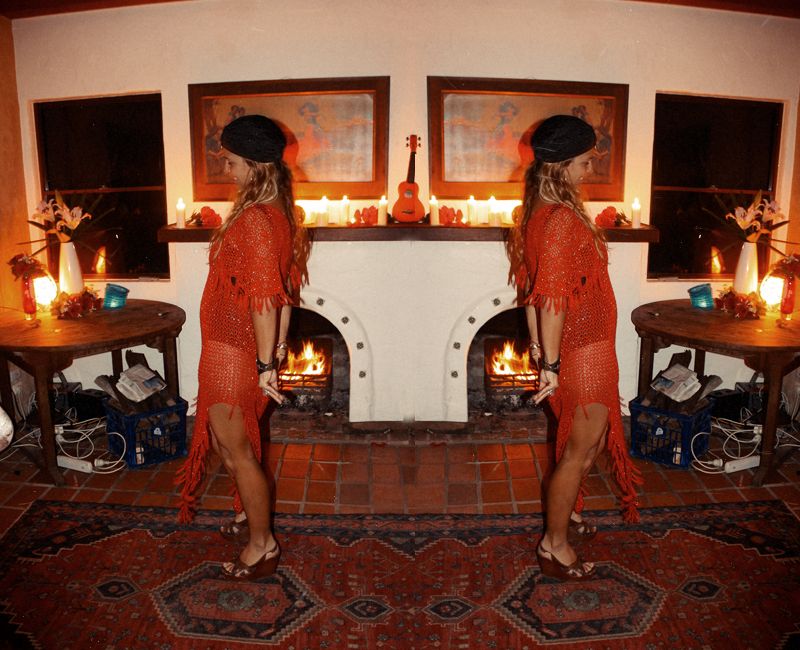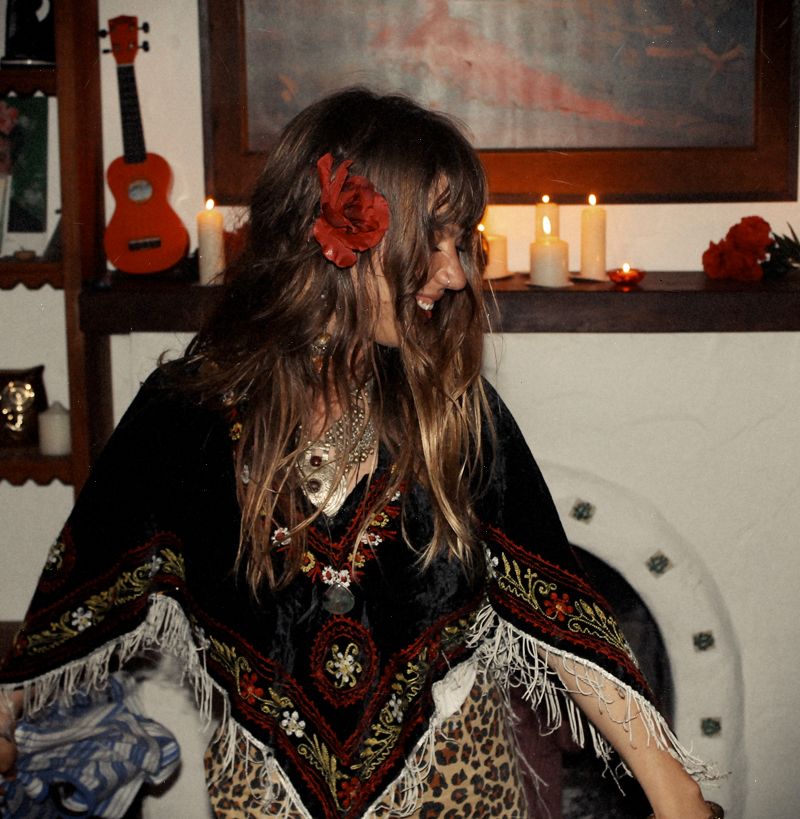 Last Saturday night the girls and I ventured out to the house of our darling girlfriend Ali Mandalis (
the surf-gypsy-designer-extraordinaire behind Tallow
) for her Tipsy Gypsy birthday bash. Her divine home is a stunning dusty-orange Moroccan-style stone castle with a goldmine of romantic gypsy decorations! I was in heaven!
So many yummy bright colored fabrics,  tassels, head scarves, roses, candles, skull ornaments, and vintage-retro paintings… and the view looked out onto our gorgeous town in Byron bay lit only by the moon and the stars and the flashing globe from the lighthouse. Luckily the weather held out and the surprisingly warm winter breeze skipped straight off Broken Head beach onto our skin.
Margaritas aplenty… and lots of dancing… Such a wicked night!    xxx Spelly
* * *
Photos by Terry of
Buffalo Girl
, my darl'n twin sister Lucy & myself.
xx Lizzy & Spelly