Pepitas Muchos Grazias
22.12.2011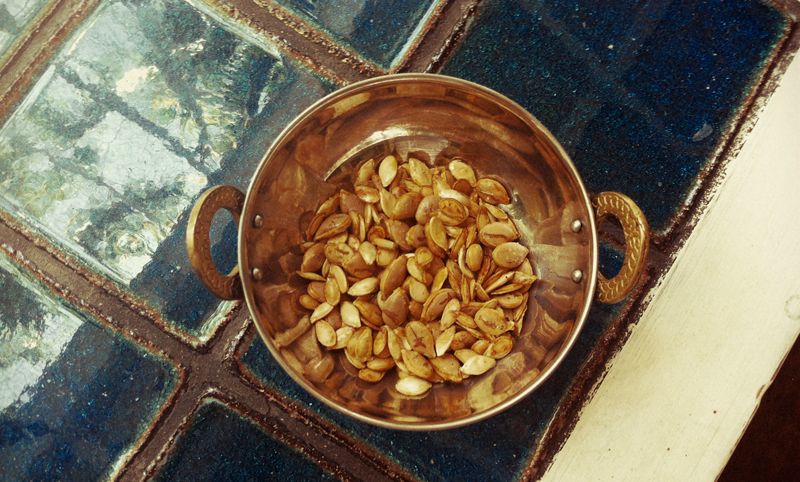 I got addicted to these little babies a while back when I was traveling around Mexico in a Winnebago with a (now X) boyfriend… And I've just found out they're super choc full of protien, iron, zinc and magnesium – so I'm encouraging the addiction…
(All photos above taken on my povo iphone… sorry Johnny's nikon wasn't handy)
Salted Pepita Seed Recipe.
Each time we use a pumpkin I simply cut out the pulpy seed bit and rinse it off, then soak the seeds in the fridge over night.
I keep a small jar in the door of the freezer, to which i add each batch of soaked pumpkin seeds until the jar is full. When the jar is full, (or when I need a pepita hit) I fill it with water and leave in the fridge overnight to defrost.
Drain defrosted seeds and place on a paper towel.
When patted dry simply place on a tray with a splash of olive oil and sea salt and bake in a preheated 180˚ oven for 10 mins or until golden. Eat them warm as a snack or keep in a jar and put on salads. Yummm!
xx Lizzy & Spelly