Mosquito Coast
29.10.2011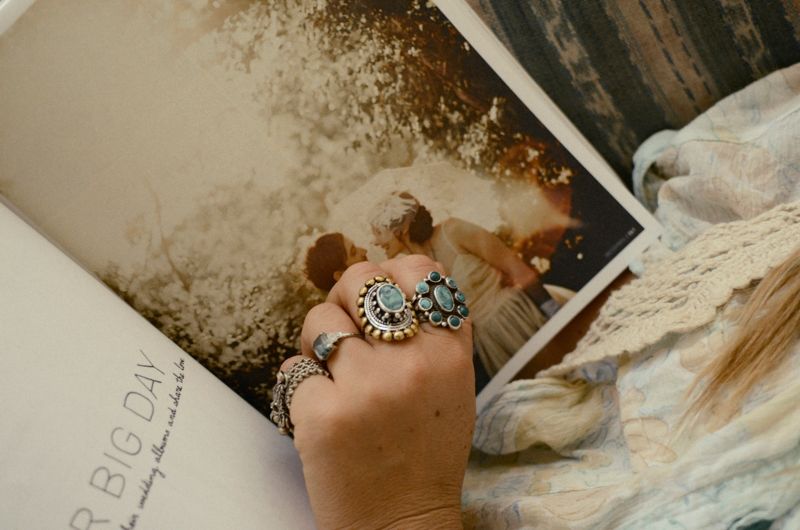 On Saturday afternoon I sat on my papasan (
$30 find from Heaths Collectables
) reading an old issue of Frankie (that one with that gorgeous 'weddings' feature in it – one of my faves) gathering some inspiration for our wedding next year. The Mosquito net was comforting – I felt like a princess in a four poster bed.
The thing I figure about planning a wedding – if you're
time
poor then you have to spend a lot of money – and if you're
money
poor you have to spend lots of time doing it all yourself… I'm both kinds of poor haha. Um… ideas anyone??
Rings: Bedouin Tribe Ring here, others vintage.
xx Lizzy & Spelly